The Bakeroos Backstory
Some may call this a backstory and some may call it a testimony, but no matter what you call it, the Lord orchestrated it. I began baking 10 years ago after my first child was born primarily to relieve stress while I was finishing graduate school, but also because I wanted to make birthday cakes for my own children. I started with decorated cookies and became obsessed, to the point it became a joke with my husband that if graduate school didn't work out, cookies and baking could be my backup plan. Little did I know that the Lord was preparing my heart and my baking skills for the Bakeroos ministry.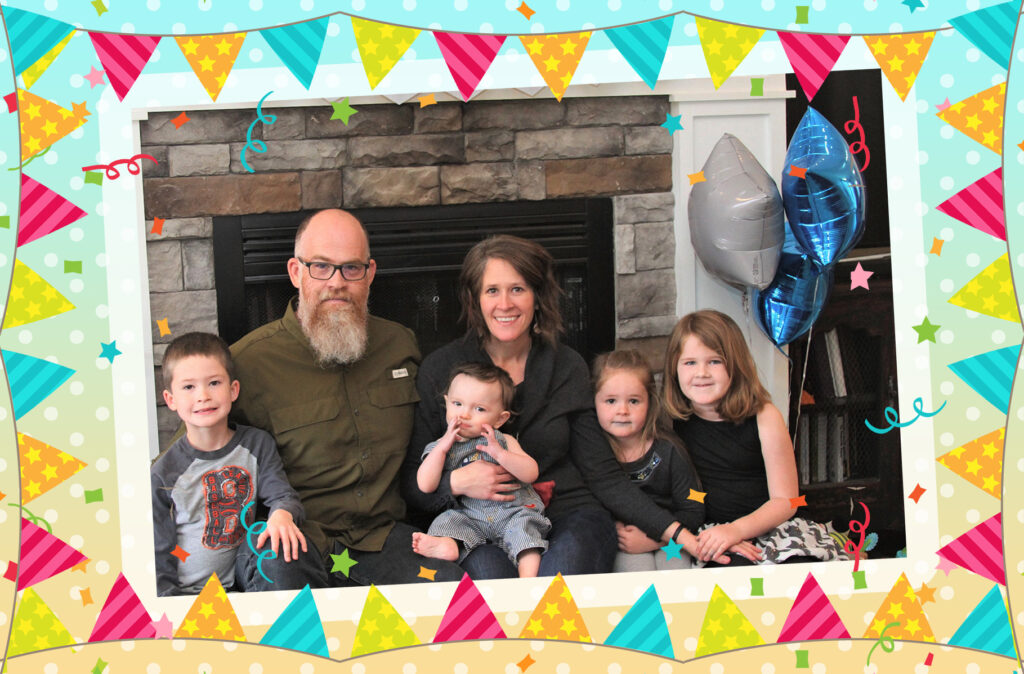 Fast forward to 2020, my Ph.D. complete and three kids later, my husband and I felt the Lord calling us into foster care. Our simple "yes" to foster care led us into a ministry far greater than we ever expected. We got a call for our first foster placement in 2021 for an 11-month-old, who was only a few days shy of turning 1. Looking back, I now see this was no coincidence, but the Lord's perfect planning to begin a baking ministry. Here we were with an 11-month-old who was about to reach a milestone that was a huge deal for our three biological children with an elaborate party, a 1-year-old photo session, and, of course, the fun cake smash and I only had days to prepare. I started scrambling to plan for his one-year-old celebration, and the whole idea of birthday cakes for foster kids was birthed in my heart. What would it look like if foster children received a personalized birthday cake? And not just a "from the box" cake, but a cake that was made from scratch and looked like it came from the shelf of a five-star bakery?
After a couple of months of brainstorming and talking to foster care agencies, I decided to give it a try. Before I knew it, I started getting cake orders, and the word spread. I began hearing story after story of kids who were receiving their first birthday cake from Bakeroos…. 5-year-olds, 12-year-olds, even 17-year-olds. For these children, it is not just a cake, but it is hope, it is a reminder that they matter, that they are seen, and that they deserve to be celebrated. A year and a half later, Bakeroos has made over 100 cakes for kids in foster care and is now expanding to serve children in the community in group homes, living in low-income housing, and/or homeless children that may otherwise not receive a birthday cake. We are looking forward to making many more cakes. If you know of a child who could use a Bakeroos cake, please contact us.

---
Who We Serve
Bakeroos currently serves six foster care agencies, one afterschool program (Thrive of Knoxville), and one safe home (Garland Oaks of TN). We serve over 500 children in the Knox County area. We seek to partner with agencies that serve underprivileged, or at-risk children (birth-18 years old), this includes children in group homes, living in low-income housing, and/or homeless children who otherwise would not receive a birthday cake.
---
Support and Share
Bakeroos is a 501(c)(3) non-profit organization located in Knoxville, TN. We operate under the oversite of a board and depend fully on volunteer help and donations to fund this ministry. Would you like to be a part? Visit the support page to find out more.